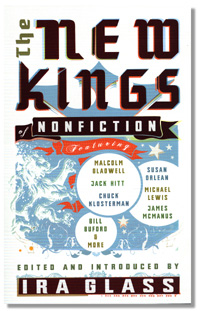 The New Kings of Nonfiction
An extended excerpt from "Losing the War" is anthologized in a new book from Riverhead Press (Penguin), "The New Kings of Nonfiction."
"The New Kings" is anthology of the best new masters of nonfiction storytelling, personally chosen and introduced by Ira Glass, the producer and host of the award-winning public radio program "This American Life."
Describing why he selected "Losing the War," Glass writes, it is "about what it is that makes wartime different and about the particular psychology of being at war. It was a massive historical article, exhaustively researched. Sandlin was interested in World War II — in why it'd been forgotten — and in what exactly had been forgotten. ... He is attempting to redefine everything we think about World War II and all other wars as well."
The book, he says, is "a collection of stories — some well known, some more obscure — capturing some of the best storytelling of this golden age of nonfiction."
>> Read reviews of "The New Kings." >> Order the book online. >> Visit "This American Life." >> More about "Losing the War."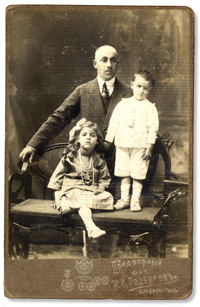 Saving His Life
The defining event of Nick's life happened before he was born. The Russian Revolution was one of those vast historical calamities that most Americans have been spared: it was a time when people who never thought of themselves as political, who never thought they'd have to choose sides about anything, were forced to make political choices that could easily cost them their homes, their families, and their lives. This was how it was for Nick's parents.
This is the story of the extraordinary life and bewildering illness of my father-in-law, Russian immigrant Nick Cherniavsky.
Now available in a limited edition from Sherwin Beach Press.
>> View the limited edition book. >> View release party photos. >> Visit Sherwin Beach Press. >> More about Nick. >> Nick's photo album. >> More about "Saving His Life."